Posts for: December, 2018
By Carl H. Tegtmeier, DMD
December 11, 2018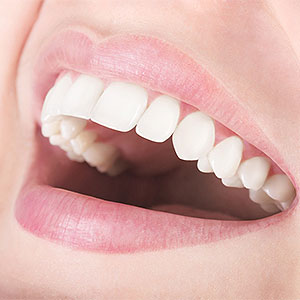 For chipped, stained, or slightly crooked teeth, dental veneers might be the ideal solution. These thin layers of porcelain bonded directly over the teeth with the perfect blend of color, sizes and shapes, can transform a person's smile for a relatively modest cost.
But if the teeth belong to a teenager, veneers might not be appropriate. This is because in most cases, we'll need to remove some of the tooth enamel so that the applied veneers won't look unnaturally bulky. This alteration is permanent, so the teeth will require some form of restoration from then on.
While not usually a major issue with fully matured adult teeth, it could be with the developing teeth of pre-teens and teens. During childhood and adolescence the tooth's inner pulp plays an important role in dentin production, and so the pulp chamber is relatively large compared to an adult tooth. This larger size places the pulp closer to the enamel surface than with an adult tooth.
Because of its proximity to the enamel, there's a greater chance veneer alterations could damage a teenager's tooth pulp and its nerve bundles. If that happens, we may need to perform a root canal treatment to save the tooth—also not an optimal situation for a developing tooth.
That's why we need to take into consideration a patient's age and stage of dental development first, including x-raying the affected teeth to measure the depth of the tooth pulp. If we deem it too risky at the moment, there are other ways to improve dental appearance at least temporarily. This includes whitening externally stained teeth with a bleaching agent, or applying tooth-colored composite resin material to chipped areas. We can also apply a composite material veneer that, although not as durable as traditional porcelain, doesn't require much if any tooth alteration.
To know your options, have your teenager undergo a thorough dental examination. Your dentist will then be able to discuss with you whether veneers can be safely attempted. And be sure the dentist who may perform the work has experience performing cosmetic procedures on teenagers.
If you would like more information on restoration choices for teenagers, please contact us or schedule an appointment for a consultation. You can also learn more about this topic by reading the Dear Doctor magazine article "Veneers for Teenagers."
By Carl H. Tegtmeier, DMD
December 01, 2018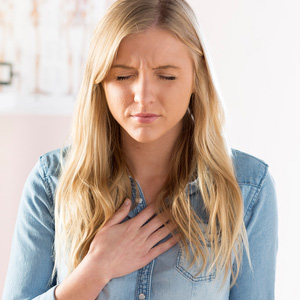 Gastroesophageal reflux disease (GERD) is a digestive disorder that can lead to a number of serious health problems. One of them, tooth erosion, could ruin your dental health.
Your stomach uses strong acids to break down food during digestion. A ring of muscle just above the stomach called the esophageal sphincter works as a one-way valve to allow food contents into the stomach but prevent acid from traveling back up through the esophagus.
GERD occurs when the esophageal sphincter weakens and starts allowing acid into the esophagus and potentially the mouth. The acid wash can eventually damage the esophageal lining, causing pain, heartburn, ulcers or even pre-cancerous cells.
Acid coming up in the mouth can cause the mouth's normally neutral pH to slide into the acidic range. Eventually, these high acid levels soften and erode tooth enamel, increasing the risk of decay and tooth loss.
Accelerated erosion is often a sign of GERD—in fact, dentists may sound the first warning that a patient has a gastrointestinal problem. Unfortunately, a lot of damage could have already occurred, so it's important to take steps to protect your teeth.
If you've been diagnosed with GERD, be sure to maintain good oral hygiene practices like brushing or flossing, especially using fluoride toothpaste to strengthen enamel. But try not to brush right after you eat or during a GERD episode: your teeth can be in a softened condition and you may actually brush away tiny particles of mineral. Instead, wait about an hour after eating or after symptoms die down.
In the meantime, try to stimulate saliva production for better acid neutralization by chewing xylitol gum or using a saliva booster. You can also lower mouth acid by rinsing with a cup of water with a half teaspoon of baking soda dissolved in or chewing on an antacid tablet.
You can also minimize GERD symptoms with medication, as well as avoiding alcohol, caffeine or spicy and acidic foods. Try eating smaller meals, finishing at least three hours before bedtime, and avoid lying down immediately after eating. Quitting smoking and losing weight may also minimize GERD symptoms.
GERD definitely has the potential to harm your teeth. But keeping the condition under control will minimize that threat and benefit your health overall.
If you would like more information on the effects of GERD on dental health, please contact us or schedule an appointment for a consultation. You can also learn more about this topic by reading the Dear Doctor magazine article "GERD and Oral Health."