Posts for: June, 2017
By Carl H. Tegtmeier, DMD
June 25, 2017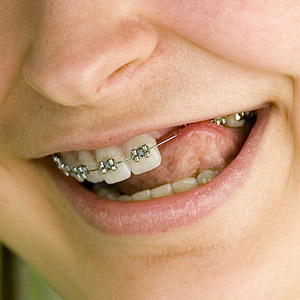 "To gain something, sometimes you have to give up something else."
No, that isn't the latest viral meme on the Internet. It's actually a practical consideration that could arise in orthodontics.
In this case, the "something" to gain is a straighter, more attractive smile; the "something" you may have to part with is a few teeth. This may be necessary if there are too many teeth on a dental arch for its capacity, a situation called crowding. A lack of space is the main reason teeth come in misaligned.
Before we can correct this, we'll need to free up space to allow for tooth movement by removing one or more of the existing teeth. The ideal candidates are those that are near to the teeth we wish to move but not highly visible. The first bicuspids are the most frequent choices for removal: they're located behind the cuspids or eyeteeth (the pointed teeth right under the eyes).
Ideally, we'll remove the target teeth some time before we apply braces to give the gums a chance to heal. At the same time we want to preserve the bone that once supported the teeth we've extracted. This is because when we chew the forces generated by the teeth stimulates bone replacement growth. When a tooth is no longer there the supporting bone doesn't receive this stimulation and may ultimately reduce in volume.
We may try to prevent this by placing a bone graft in the empty socket immediately after removing the tooth. The graft serves as a scaffold to encourage new bone to grow. Hopefully when we're ready to apply braces, the bone will be strong and healthy to handle the movement of the teeth.
As the teeth move under the influence of braces, they'll begin to fill up the space created by tooth removal. Once it's completed, the extracted teeth won't be missed — the other teeth now straightened will completely fill out the smile.
The different steps in this process must be carefully planned and executed precisely, and it will take months or even years to complete. In the end, though, this complicated bite problem can be corrected and replaced with an attractive, straight smile.
If you would like more information on correcting a poor bite, please contact us or schedule an appointment for a consultation. You can also learn more about this topic by reading the Dear Doctor magazine article "Tooth Removal for Orthodontic Reasons."
By Carl H. Tegtmeier, DMD
June 10, 2017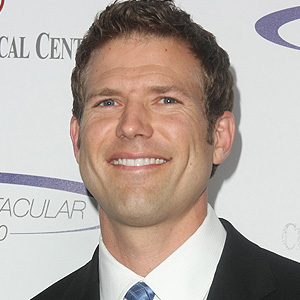 If we could go back in time, we all probably have a few things we wish we could change. Recently, Dr. Travis Stork, emergency room physician and host of the syndicated TV show The Doctors, shared one of his do-over dreams with Dear Doctor magazine: "If I [could have] gone back and told myself as a teenager what to do, I would have worn a mouthguard, not only to protect my teeth but also to help potentially reduce risk of concussion."
What prompted this wish? The fact that as a teenage basketball player, Stork received an elbow to the mouth that caused his two front teeth to be knocked out of place. The teeth were put back in position, but they soon became darker and began to hurt. Eventually, both were successfully restored with dental crowns. Still, it was a painful (and costly) injury — and one that could have been avoided.
You might not realize it, but when it comes to dental injuries, basketball ranks among the riskier sports. Yet it's far from the only one. In fact, according to the American Dental Association (ADA), there are some two dozen others — including baseball, hockey, surfing and bicycling — that carry a heightened risk of dental injury. Whenever you're playing those sports, the ADA recommends you wear a high-quality mouth guard.
Mouthguards have come a long way since they were introduced as protective equipment for boxers in the early 1900's. Today, three different types are widely available: stock "off-the-shelf" types that come in just a few sizes; mouth-formed "boil-and-bite" types that you adapt to the general contours of your mouth; and custom-made high-quality mouthguards that are made just for you at the dental office.
Of all three types, the dentist-made mouthguards are consistently found to be the most comfortable and best-fitting, and the ones that offer your teeth the greatest protection. What's more, recent studies suggest that custom-fabricated mouthguards can provide an additional defense against concussion — in fact, they are twice as effective as the other types. That's why you'll see more and more professional athletes (and plenty of amateurs as well) sporting custom-made mouthguards at games and practices.
"I would have saved myself a lot of dental heartache if I had worn a mouthguard," noted Dr. Stork. So take his advice: Wear a mouthguard whenever you play sports — unless you'd like to meet him (or one of his medical colleagues) in a professional capacity…
If you would like more information about mouthguards, please contact us or schedule an appointment for a consultation. You can read more in the Dear Doctor magazine article "Athletic Mouthguards."